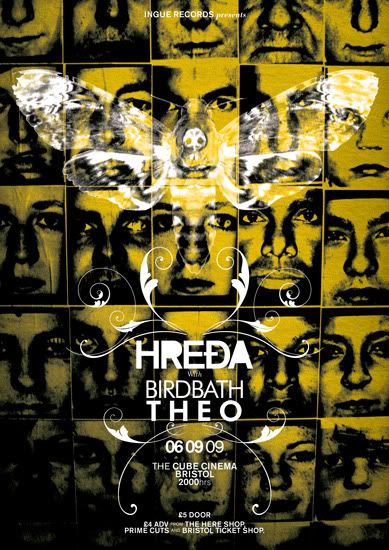 I watched Silence of the Lambs a few nights ago and the moth actually exists! The Death's Head Hawkmoth has a vaguely skull-shaped marking on it's thorax and probably has a bad rep for Accessory To MURDER.
The background was an interesting toilet wall in Hamburg at a venue called Haus 73; there were hundreds of photocopied faces. The type was just some messing around really, as per usual.
This was supposed to be a bit brutallllllll, but it became a bit of a magenta/cyan guzzler, like the Land Rover of posters.